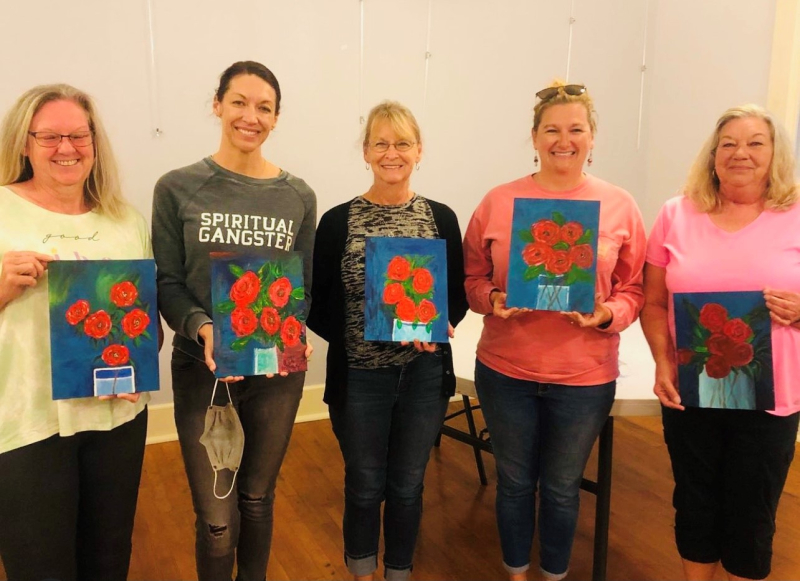 Painting Workshop
with Beverly Thomas Jenkins
$7500
Grades 9 - Adult
This 2-day workshop is for the person who wants to try painting without having prior knowledge of painting.  Students will be creating a beautiful vase of flowers using water-solouble oil paint.  The style is intuitive, casual, and abstract.  The canvas is a 9"x12" flat board which will fit a frame of your choice (not included).  This is a great workshop to take with family or friends!  
You can also reserve a private workshop with a minimum of 6 guests!  Please call the McKinney Center to make this reservation.
9:00- 11:00 am, Tuesday and Wednesday, February 13 and 14.
Feb

13

-

14th

,

2024

Tue - Wed

for

1 week

from

9:00 - 11:00 am
McKinney Center
(423) 753-0562
103 Franklin Avenue
Jonesborough, TN 37659 Get directions
Room: AUD